The SaasProject's free reservation system is the easiest way to rent accommodations, schedule services, book events or receive online reservations and appointments of any kind with your WordPress site. Your customers will be impressed by how easy-to-use, fast and clear.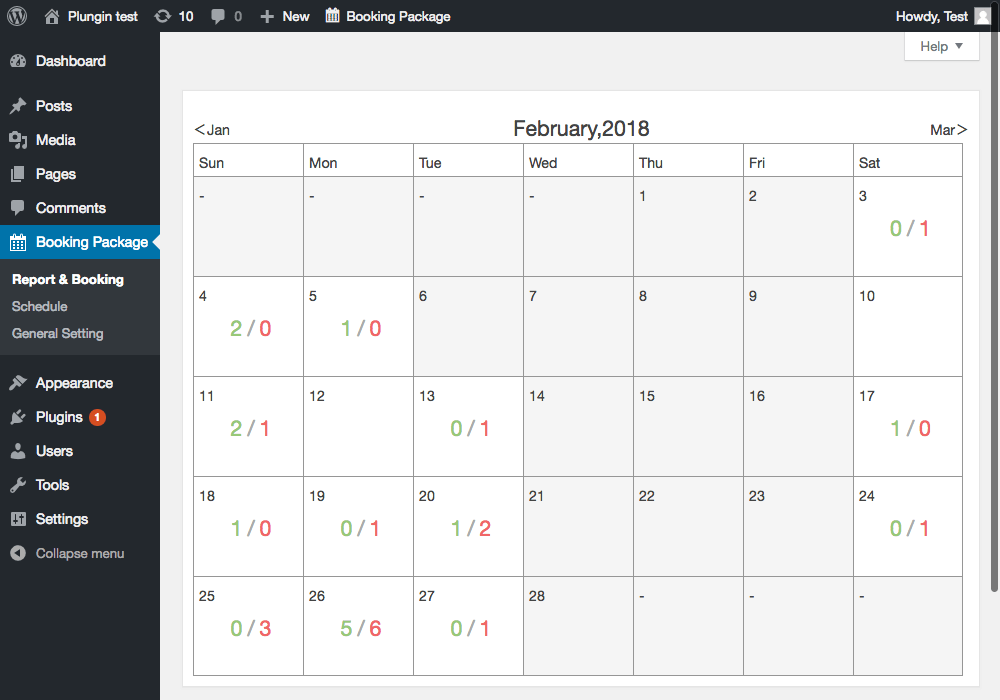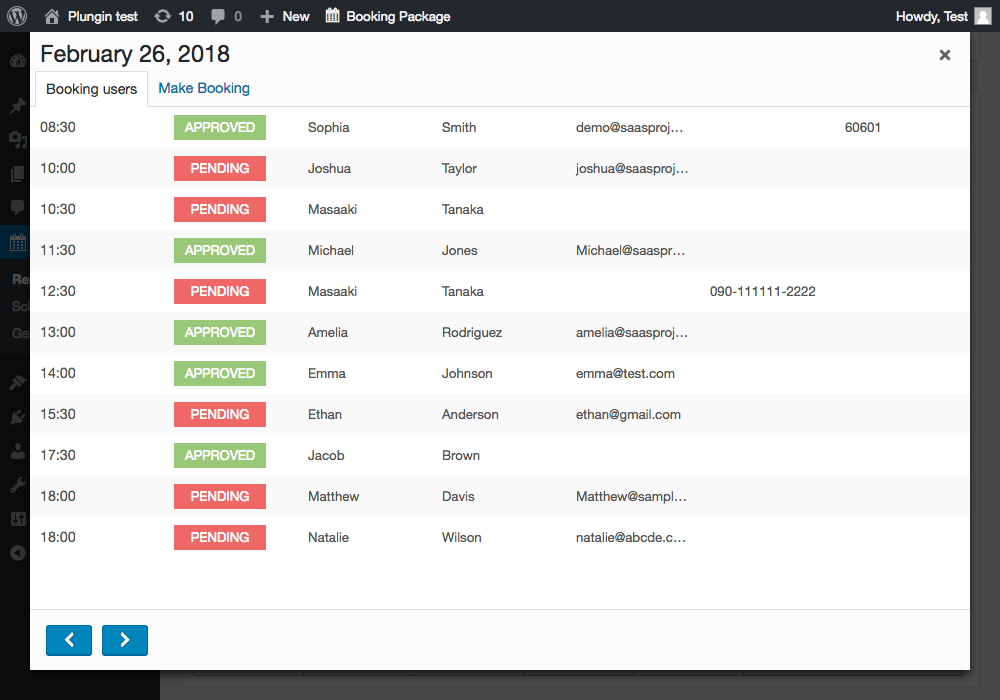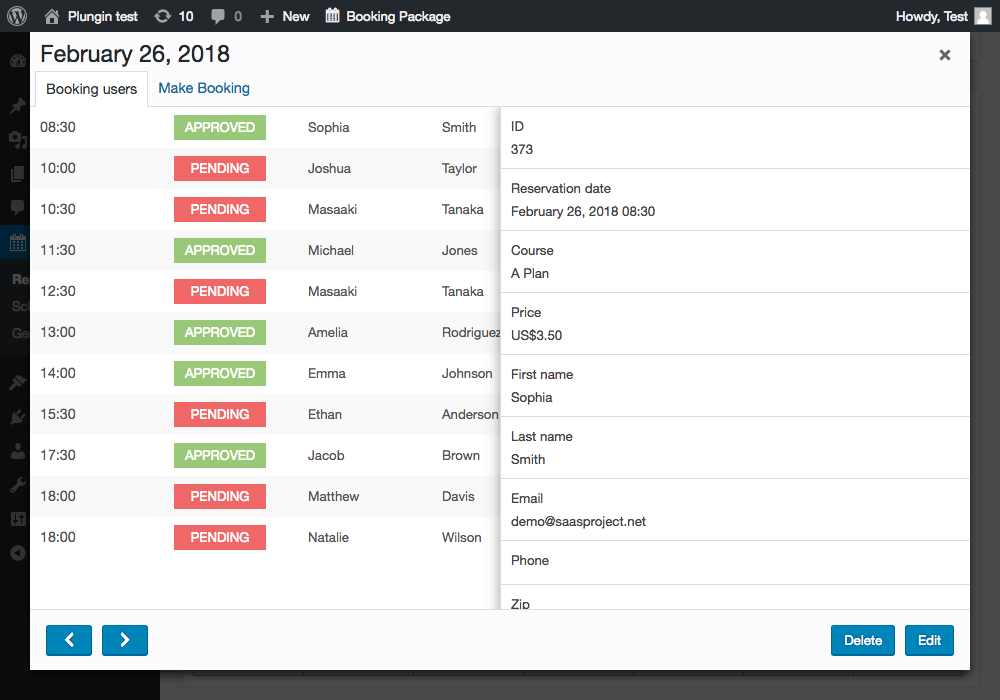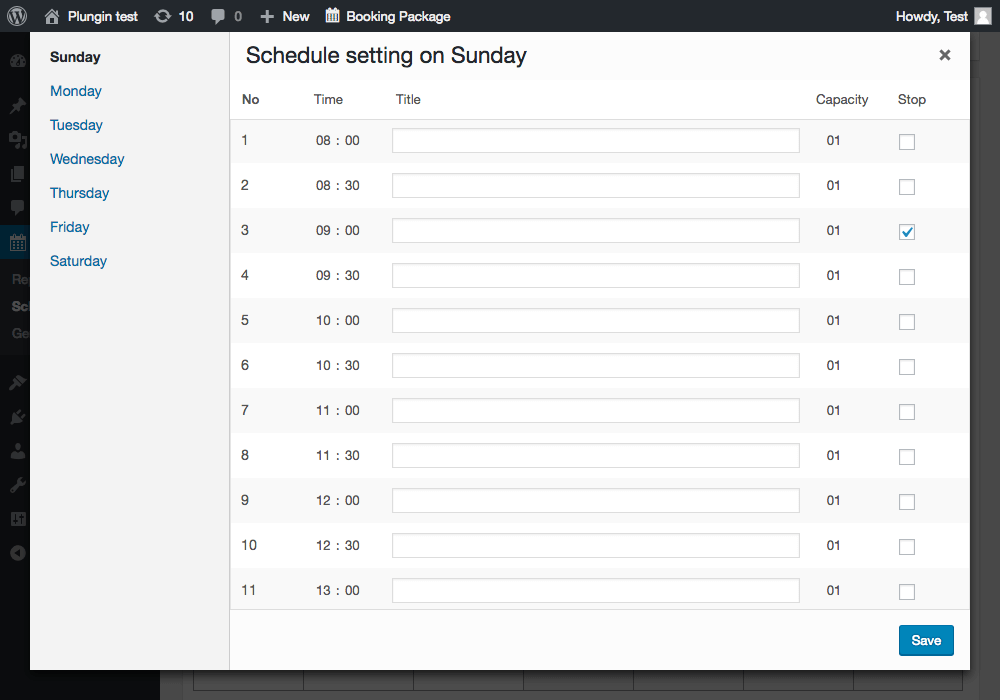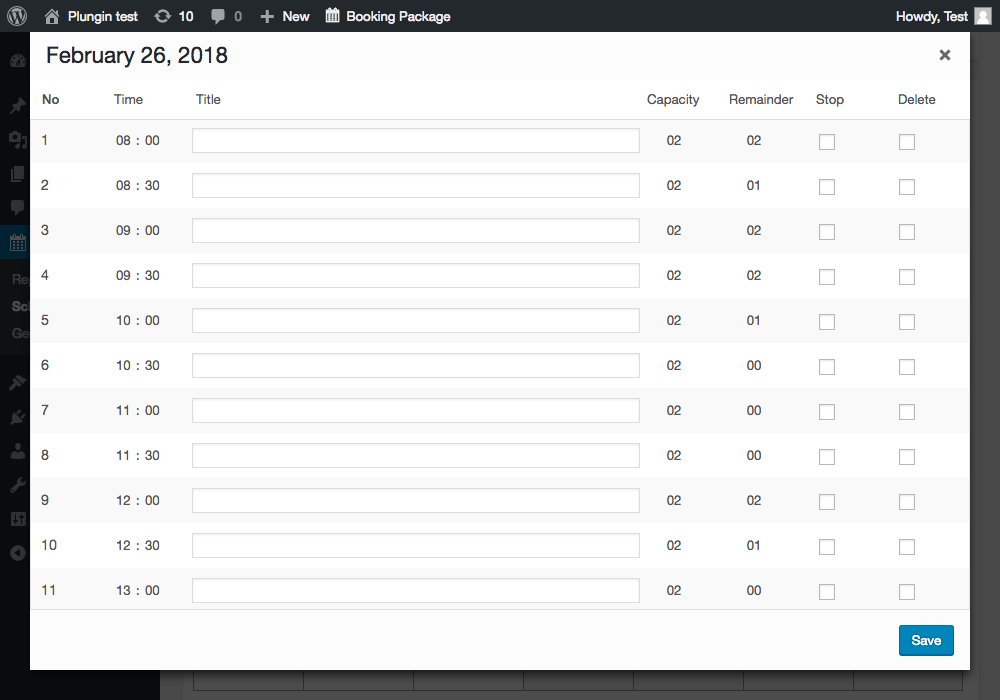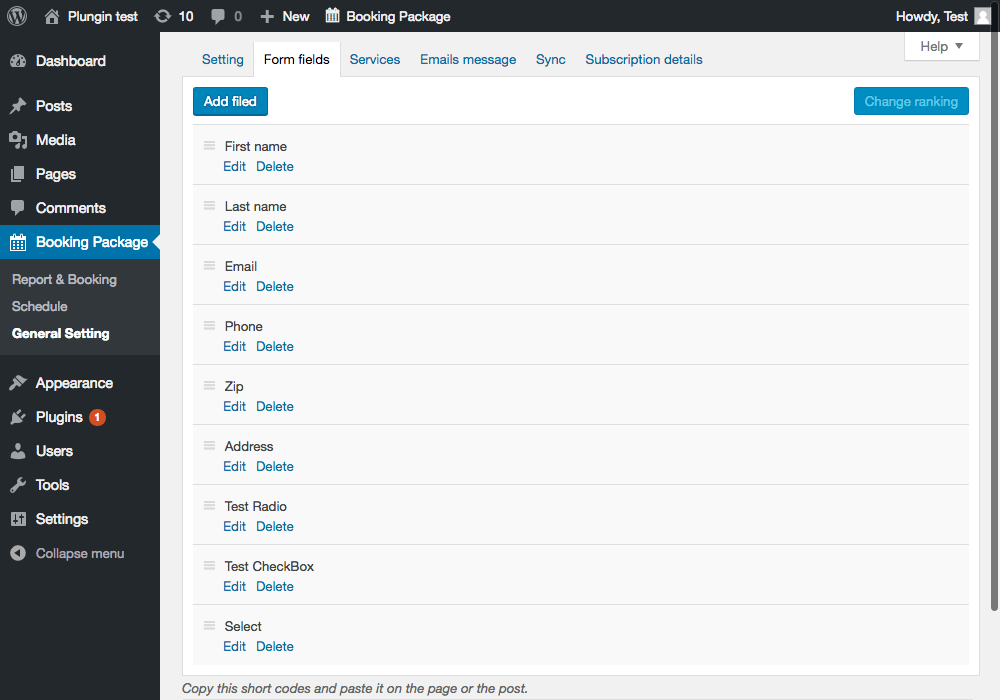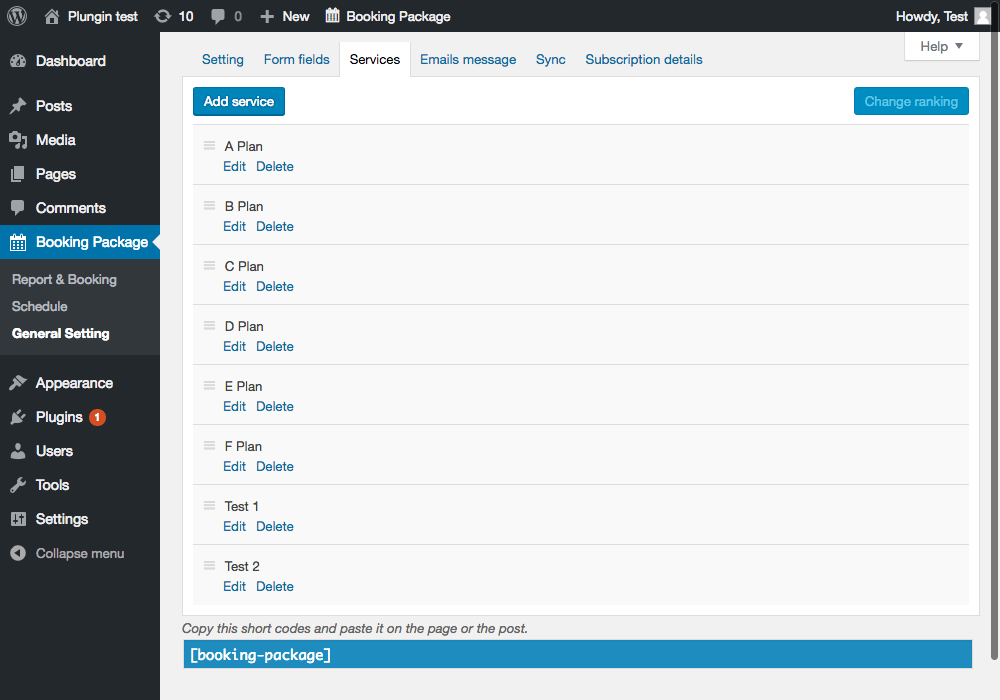 How to download and install the "Booking Package" for WordPress plugin?
Go to the Wordpress page with the download button below or search "Booking Package" from the plugin page of your WordPress dashboard.
Go to WordPress plugin page
Why choose Booking Package?
web
Responsive booking interface
Front end interface is responsive and can be viewed, by your clients, on all browsers and devices.
brightness_4
Accept bookings, anywhere and anytime
Integrate our tablet and mobile ready booking system, accept more online bookings, in and outside of business hours.
computer
Seamless integration with your website
No iframes or new windows for the booking process, the customer always stays on your website.
access_time
Book hours/minutes
The WordPress booking system offers complete control to time you want to book. Hour definitions can be set per minute, and each can be customized anyway you want.
payment
Online payment
Easy introduction of Stripe's credit card payment, And payment with "Apple Pay" and "Pay with Google".